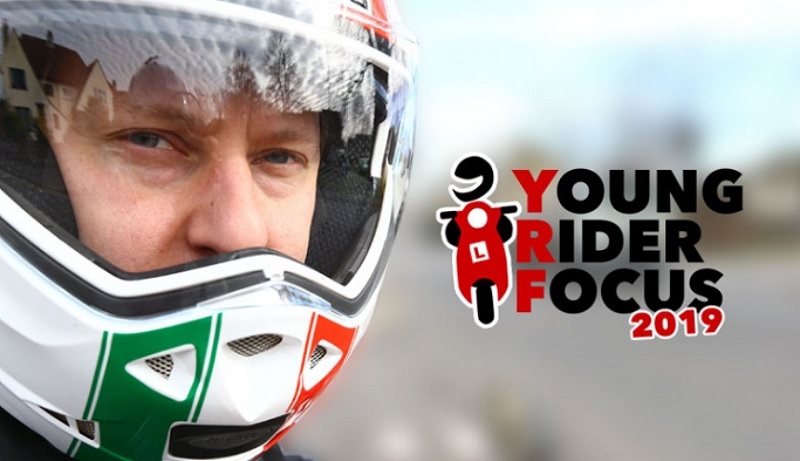 Two London-based speakers are the first to be confirmed for a conference that will look at the challenge of reducing collisions and casualties among young, inexperienced powered two wheeler riders.
Organised by Road Safety GB and FirstBike, and the team behind the established and well-attended Young Driver Focus conference, Young Rider Focus will be held at Villa Park, Birmingham on 6 March 2019.

The event was conceived following a survey among road safety professionals which confirmed an appetite for a conference focusing on the key issues faced by 16-25 year-old powered two wheeler riders.

The conference committee is in the early stages of planning the programme and has published an overview of the likely content, and the individuals and organisations that have already agreed to participate.
The first confirmed presentation is a 'double header' by inspector Tony Mannakee, the Met Police's road danger reduction inspector, and Gareth Tuffery, road safety officer at the London Borough of Southwark and Road Safety GB's specialist with regard to motorcycling.
Inspector Mannakee leads the Met's Motorcycle Safety Team, which delivers a range of enforcement and engagement activity including the BikeSafe course to educate motorcyclists on safe riding principles.
In his role at Southwark, Gareth Tuffery is working to reduce all road casualties and promote sustainable travel options among all sectors of the community.
Their joint presentation, titled 'Scooter to Commuter', will address the following questions:

Is the vulnerability of yesterday's young scooter riders transferred over to today's commuter riders – and if yes, why?

Traditionally road safety professionals have addressed the young rider's lack of skills and experience by encouraging them to take their full motorcycle test – is this still the best approach?

Should we be educating the scooter rider differently to the commuter rider?



The presentation will also present 'a brave new world' – a new approach to reducing young rider vulnerability.
Young Rider Focus
Click here to register to attend or alternatively for more information contact Sally Bartrum (delegate registration) or Nick Rawlings (conference agenda) on 01379 650112.
For more information about sponsoring and/or exhibiting at the event contact either Richard Storrs on 08451 308 853 or Rachael Butler on 07974 186445.
---
15 August 2018