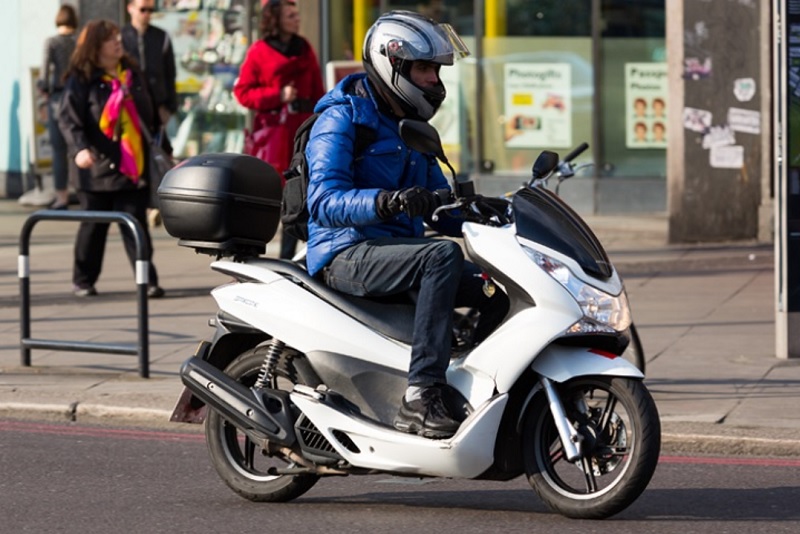 The National Young Rider Forum is looking to collaborate with delivery companies who make use of gig economy workers to increase the safety of their young riders.
The gig economy is the term given to freelance and independent workers, who do not get paid a salary but per 'gig' or a 'piece rate'.
The most common example of companies who rely on these types of workers are the ride-hailing firm Uber, and food delivery companies such as Deliveroo and Just Eat.
The National Young Rider Forum (NYRF) is a group of road safety professionals, who have joined their expertise to specifically look at the safety of young riders.
The NYRF says it has tried to work with individual companies but has failed to speak collectively to the industry about their delivery rider's safety while at work.
The main concern of the NYRF is that riders are distracted while motorcycling by mobile phones that are fixed to their handlebars and used by the companies to trace deliveries.
It is also worried about the non-wearing of PPE, particularly gloves, which leaves riders vulnerable to injury if they come off their motorcycles, the lack of training and experience and the pressure to get deliveries to destinations quickly.
The NYRF is calling upon gig economy representatives to meet with them and work together to improve safety of their workers.
Heidi Duffy MBE, NYRF facilitator, said: "We are aware that the numbers of young riders are increasing in the food related gig economy work sector all the time and we are very concerned for their safety whilst they are out on the busy road network delivering food.
"We would welcome the opportunity to work with the companies involved in this industry and support young riders to become more confident and safer motorcyclists in the future.
"We call upon the gig economy representatives to contact us and meet with us to discuss where we can help and support their young motorcycle delivery riders going forward to the benefit of all involved."
Industry representatives and key stakeholders involved in this work area are asked to contact Heidi Duffy MBE via email.
---
09 September 2021