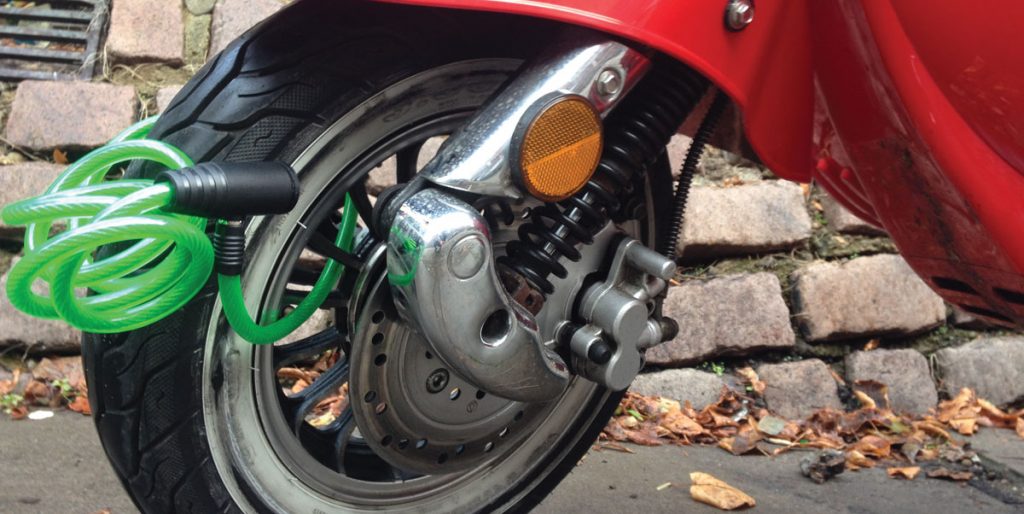 Manufacturers are being encouraged to help tackle motorcycle related crime in the Capital by making their machines harder to steal.
In 2017, there were more than 14,00 motorcycle thefts in London, while 23,430 crimes were committed using motorcycles – an average of 64 a day.
The figures also show that most motorcycle crime is carried out on stolen vehicles.
Speaking to bike manufacturers earlier this month, London's mayor Sadiq Khan asked them to design anti-theft measures into new vehicles.
He also called for short term measures to make existing models harder to steal – including retrofitting security devices.
Mr Khan stressed the importance of closer collaboration between manufacturers and the Met Police in order to raise awareness among riders of what they can do to better protect their machines.
Sadiq Khan said:
"Motorcycle-related crime is reckless, frightening, intimidating and will not be tolerated in the Capital.

"I have tasked the Met with stemming the increase, and they have responded with targeted intelligence-led operations, increased arrests and new tactics.

"But this is a problem that cannot be solved with policing alone.

"It is essential that manufacturers step up to help us tackle this problem at the source.

"The design of motorcycles makes them far too easy to steal and this must be dealt with head-on at the point of design if we are to rid our streets of these crimes."
---
30 January 2018