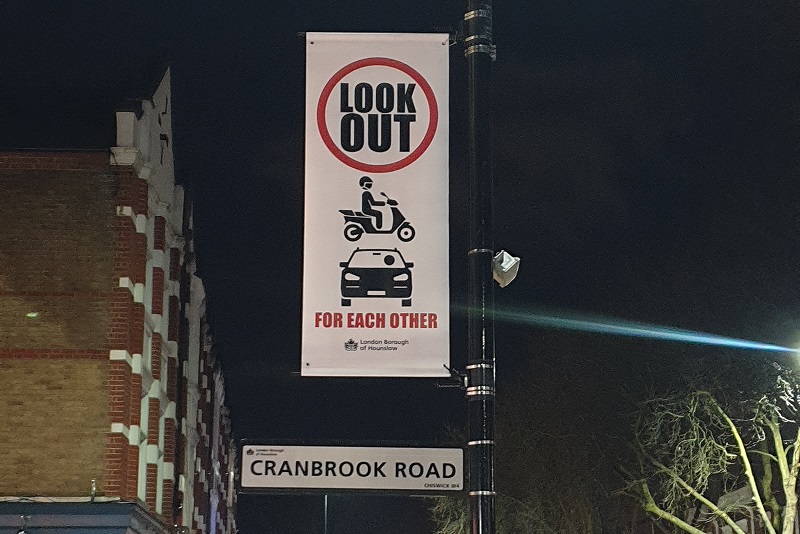 The London Borough of Hounslow has launched a new powered two-wheeler safety campaign with a focus on delivery riders, on the back of a rise in collisions during the Covid-19 pandemic.
With restaurants and takeaways closed for much of the last year, one effect of the pandemic has been an increase in the number of delivery riders on the borough's roads.
As part of the campaign, clusters of posters have been attached to lamp posts along both collision hotspots and locations where there is a high number of food delivery outlets.
The posters contain a simple message for drivers and riders – "Look out for each other".
Fatima Ahmed, road safety manager, Hounslow Council, said: "This campaign aims to tackle powered two-wheeler KSIs, which have risen during the pandemic.
"We have placed clusters of the campaign posters to give a high impact with the simple message 'Look out for each other' along routes which are both collision hotspots and have a high number of food delivery outlets in one location.
"The approach that we have taken in this campaign is not to place blame on drivers or riders."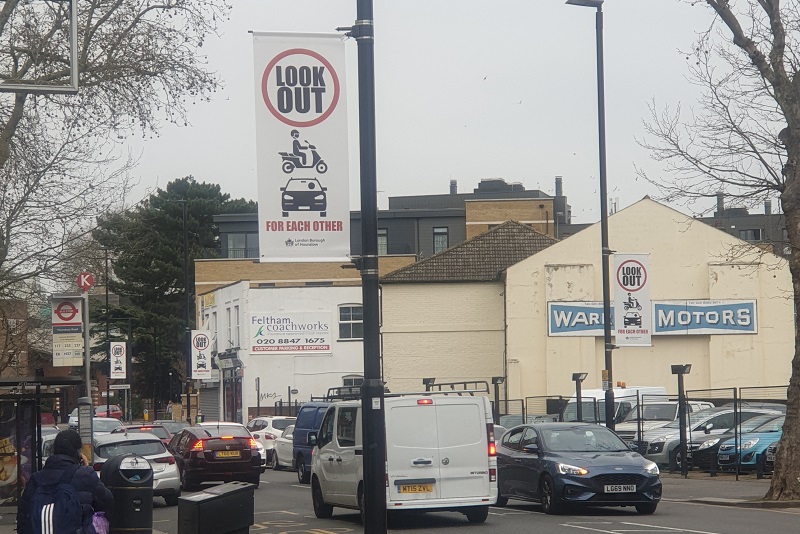 ---
21 April 2021