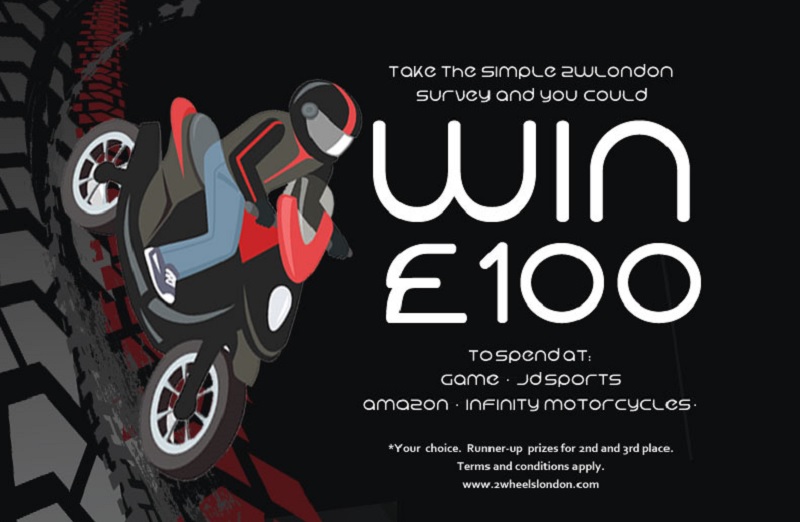 Riders across London have the chance to win a £100 gift voucher by answering two quick questions about their riding experience.
The 2Wheels London spring competition, which runs until 30 June, asks riders how long they have been riding for – and what their plans for the future are.
Both questions are multiple choice, and those who complete the survey will be entered into a prize draw to win a £100 gift voucher for either Game, JD Sports, Amazon or Infinity Motorcycles.
Two other winners will be selected at random – receiving £50 and £25 vouchers respectively.
Click here to enter the competition, and here to read the terms and conditions.
Building a picture
The competition is the latest in a series designed to help 2Wheels London build a picture of motorcycling in the Capital.
The first, held in the summer of 2018, asked riders 'what would be your safety tip for riding a motorbike or scooter in London?' – with the majority choosing 'wear protective clothing in all weather'.
A second highlighted riding habits, with 75% of riders saying they use their machine for both pleasure and commuting. 21% ride solely for pleasure – while 4% riding purely for commuting purposes.
---
08 May 2019