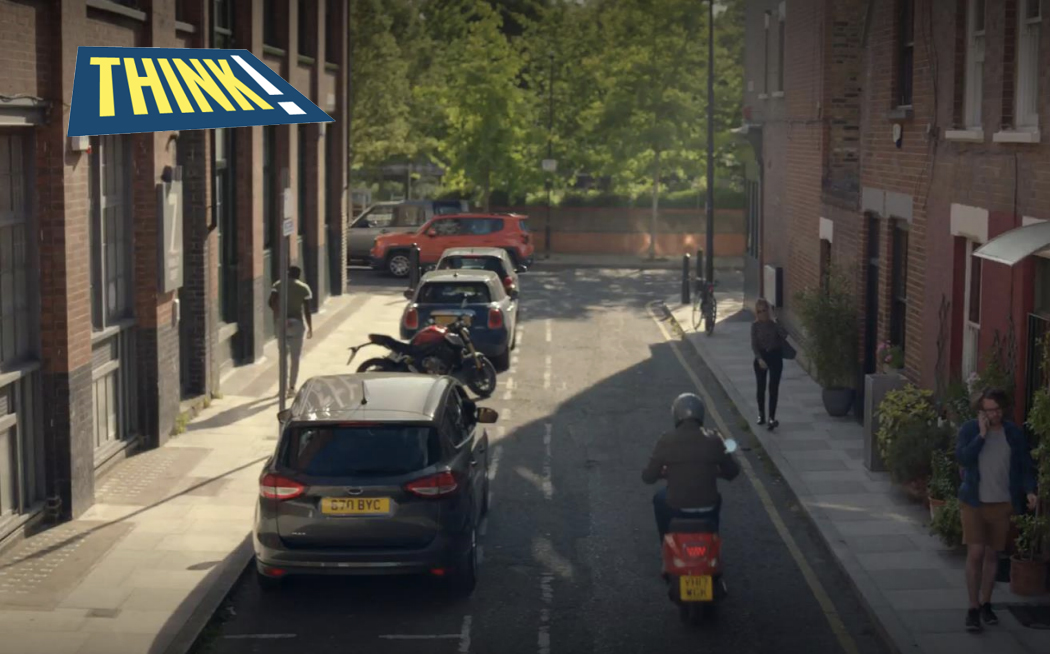 Government road safety campaign THINK! has relaunched its 'Travel Like You Know Them' campaign, as part of efforts to raise awareness of the 2022 Highway Code changes.
The changes create a hierarchy of vulnerability among road users and place an increasing scale of responsibility on road users depending on their potential to do harm. In short, the bigger and heavier your vehicle, the heavier the onus is on you to take care for others around you – with motorcyclists falling into the middle of the hierarchy.
The THINK! campaign offers a snapshot into the lives of other road users and pedestrians, aiming to help people see beyond the mode of transport they are using and improve understanding of how others see and use the road.
The updated Highway Code says: "Everyone suffers when road collisions occur, whether they are physically injured or not. But those in charge of vehicles that can cause the greatest harm in the event of a collision bear the greatest responsibility to take care and reduce the danger they pose to others. This principle applies most strongly to drivers of large goods and passenger vehicles, vans/minibuses, cars/taxis and motorcycles.

"Cyclists, horse riders and drivers of horse-drawn vehicles likewise have a responsibility to reduce danger to pedestrians."

It adds: "None of this detracts from the responsibility of ALL road users, including pedestrians, cyclists and horse riders, to have regard for their own and other road users' safety."
The advice also added protections for motorcyclists, with cars, van and lorry drivers encouraged to take particular care when overtaking, emerging from junctions and in poor weather.
The THINK! Campaign asks motorbike riders to:
give priority at junctions to people cycling straight ahead and people waiting to cross or already crossing the road
pass horse riders at under 10mph and allow at least two metres of space and keep to a low speed when passing people walking on the road
leave at least 1.5 metres when overtaking cyclists at speeds of up to 30mph, and give them more space when overtaking at higher speeds
remember that people cycling may ride two abreast or in the centre of the lane if it is safer to do so, pulling in when safe to allow vehicles to overtake.
But it also asked car, van and lorry drivers to:
take extra care and give more space when around motorcyclists in bad weather and at night
wait behind the motorcyclist and not overtake if it is unsafe or not possible to meet clearances of at least 1.5 metres at speeds up to 30mph, and more still at higher speed
wait behind motorcyclists at junctions, even if they are positioned close to the kerb, and not draw up alongside them.
One new section of the Highway Code that has the potential to be specifically beneficial to motorcyclists is the addition of advice for drivers to use the 'Dutch reach' to open doors, in a bid to prevent incidents where drivers parked by the side of the road open doors straight into the path of motorbike riders.
The Dutch reach involves car and van drivers opening their door with their left hand, rather than the right one closer to the door. Doing so may feel ungainly but it has the advantage of turning the driver's body round so he/she is looking back over their right shoulder, giving them a better view of traffic passing them by – and hopefully helping them spot motorcyclists passing who they may previously have missed.
The techniques also prevents the door from immediately swinging wide open into the path of a motorcycle.
Richard Holden, roads minister, said: "We have some of the safest roads in the world and will continue to strive to improve road safety for all users. It is fantastic that the Travel Like You Know Them campaign is back to continue to raise awareness of these important changes and to change behaviour on our roads to help keep those more at risk safe."

A spokesperson for cyclists also welcomed the campaign "which challenges the false binaries that people are either drivers, motorcyclists, cyclists or pedestrians, when the reality is most of us are a combination of all of them.

"It breaks down tribal mentality that can stoke tension on our roads, making them more dangerous for us all. It should be applauded."
You can buy the Highway Code in bookshops or online at the DVSA store: www.safedrivingforlife.info/shop/official-dvsa-highway-code
You can download the THINK! campaign toolkit here: www.think.gov.uk/campaign/travel-like-you-know-them