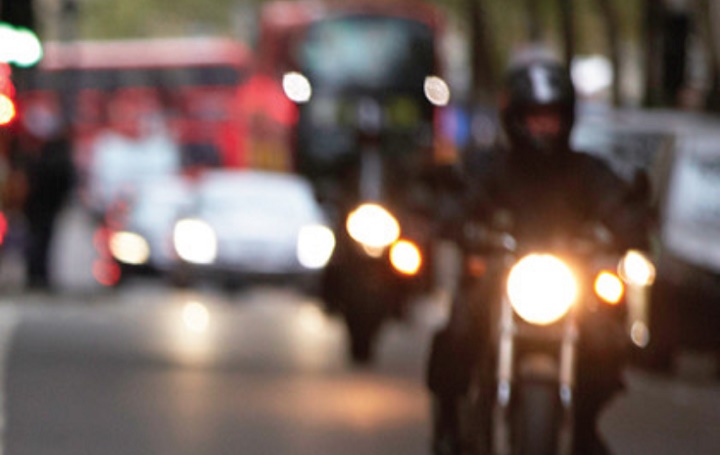 There is a 'strong case' for older powered two wheelers (PTWs) to be exempt from London's forthcoming ULEZ charges, according to a new report.
The report, authored by Dr Elaine Hardy, is based on an online survey carried out between March and May 2018 – which set out to discover how the Capital's impending ultra low emission zone (ULEZ) will affect PTW riders.
The first part of London's ULEZ – covering the existing Congestion Charging Zone (CCZ) – will become operational in April 2019, while the second comes into effect in October 2021 and covers Greater London up to the North Circular and South Circular roads.
Under the ULEZ, riders whose bikes fail to meet certain emission standards face paying an extra £12.50 per day.
The ULEZ standards are: Euro 3 for motorcycles, mopeds, motorised tricycles and quadricycles (L category). All vehicles that have a 'historic' vehicle tax class or are registered prior to 1 January 1973 will be exempt from the ULEZ.
There were 420 responses to the survey, 245 of whom worked within the CCZ and 109 who worked in the Greater London area. 36 riders worked outside London but indicated that they frequently travel into the Capital.
Of the riders who work in the Congestion Charge zone, 43% said they have pre-Euro 3 PTWs – and therefore will be affected by the charge – while 53% have Euro 3 standard PTWs.
Of those who work in the Greater London area, 39% owned pre Euro 3 PTWs, while 57% owned Euro 3 standard PTWs.
The report argues that PTWs use far less travel time and are far less likely to stand idle in traffic – and therefore cause less pollution than many of the four wheeled vehicles that are are exempt from the charges, especially those that are diesel fuelled.
The report also acknowledges theft as a major problem in London, with over 14,000 thefts reported in 2017 (11% of PTWs registered in the London area). Analysis indicates that the main reason motorcycles are stolen is for spare parts.
Some riders in the survey indicated that a key reason why they ride an older bike is because of the concern about theft and to deter would-be thieves.
Dr Elaine Hardy, said: "Riders have every reason to be concerned and have a strong case to present to exempt the ULEZ charges for older PTWs.
"It is a paradox that the mayor's office is looking for solutions to prevent the high levels of theft by denying access to London through the high daily charges for riders who choose to ride pre Euro 3 bikes in consideration of the fact that these older PTWs are less attractive to thieves.
"Whether the answer is exemption from the charge altogether or a proportionate charge in consideration of the fact that the overall usage of pre Euro 3 PTWs is less in comparison to Euro 3 standard PTWs."
The report concludes: "The fundamental argument, as demonstrated from other studies in Europe, is that PTWs use far less travel time and are far less likely to be held up in traffic jams.
"It would not be beyond the realms of the authorities of London to look again and consider that a solution can be found with what should be a reasonable and realistic compromise."
---
12 June 2018