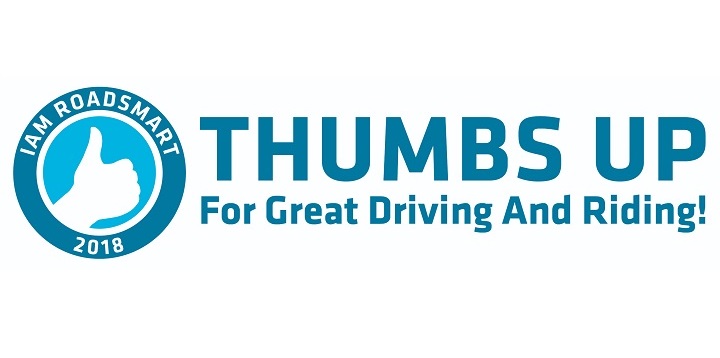 IAM RoadSmart is launching a new campaign to celebrate and promote 'courtesy' between riders, drivers and other road users.
'Thumbs up For Great Driving And Riding!' will run throughout August and encourages the road using public to show their appreciation for courteous driving behaviour – such as when drivers provide motorcyclists with plenty of space as they filter through traffic.
The initiative will be underpinned by a 'Thunderclap' campaign – a crowdspeaking platform that broadcasts a specific message onto social media.
The Thunderclap message, which will be published at 7am on 1 August, reads: "Give a 'Thumbs Up!' this August to celebrate and encourage courtesy between drivers, riders and other road users."
To date, the Thunderclap has 73 of the required 100 supporters – including the 2WL Twitter feed – equating to a social reach of 45k users.
IAM RoadSmart says with more vehicles on the roads, worsening congestion and increasing distraction from mobile phones and other technologies – politeness and courtesy between road users has become less common.
Through its network of 202 local groups, the charity is encouraging drivers and riders to demonstrate their appreciation with a simple thumbs up.
Throughout the month, IAM RoadSmart staff and volunteers will be watching our for good deeds committed by drivers and riders – and will be armed with thousands of stickers to hand out in support of the campaign.
---