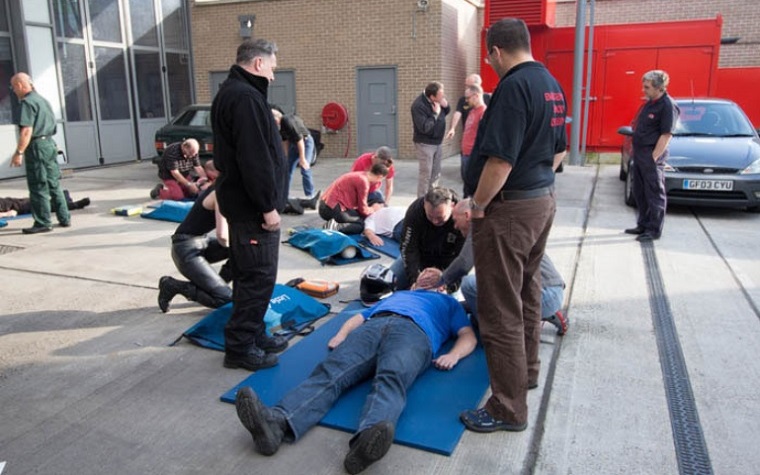 Free sessions to teach riders what to do if they are the first on the scene at a collision which involves a fellow biker will not resume until September 2021.
The four-hour Biker Down! London course, organised by the London Fire Brigade, typically takes place at fire stations in Barking and Dagenham, Hounslow and Lambeth.
Topics covered include:
How to manage the scene if you come across a collision

How to help an injured rider by providing early intervention at the roadside

Motorcycle-specific first aid – how to remove a helmet and practical tips on safer riding
Once they've completed the course participants receive a first aid kit designed to be carried under the seat of a motorbike and a certificate of attendance.
Participants also qualify for a discount to attend the BikeSafe-London Rider Skills Day, delivered by the Met Police's Motorcycle Safety Team.
The courses were cancelled last year, due to the Covid-19 pandemic, and were set to resume in March 2021.
However, a message on the London Fire Brigade website now reads: "Due to the Coronavirus pandemic we've cancelled the Biker Down sessions until September 2021."
---
14 April 2021