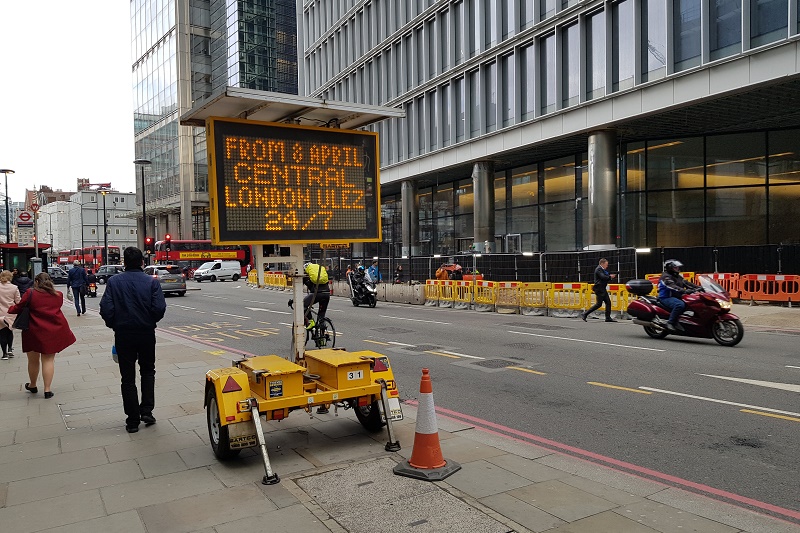 TfL is being urged to ditch plans to continue charging motorcyclists for riding in the Capital's ultra-low emission zone (ULEZ), regardless of whether it is expanded.
Under the terms of the ULEZ, riders of L category vehicles (motorcycles, mopeds, motorised tricycles and quadricycles) which fail to meet Euro 3 emissions standards have to pay £12.50 a day to ride in central London.
This is the same charge that car drivers have to pay.
TfL is currently consulting on plans to expand the ULEZ to cover almost all of Greater London from August 2023.
The NMC says motorcycles get little mention in the consultation other than to confirm that TfL plans to continue charging riders £12.50 a day under the expanded zone.
The NMC argues, regardless of whether the ULEZ is expanded, motorcycles of all types should be fully exempt from ULEZ charges, as is the case across Scotland and in other areas.
It stresses that the majority of motorcycles, regardless of their size and age, can be shown to emit negligible levels of NOx – making it 'unreasonable that they should be charged at all, much less at the same rate as cars'.
Craig Carey-Clinch, NMC executive director, said: "Motorcycles offer positive benefits in terms of lower emissions and reducing congestion.
"They should be included positively in transport plans as part of the future of transport as we move towards a cleaner and greener future – particularly as on average, motorcycles produce far lower CO2 emissions than cars.
"The NMC is calling on TfL to ditch their plans to continue charging motorcycle riders under ULEZ and urge them instead to enter a positive dialogue about the benefits and opportunities that motorcycling offers to the future of London's transport policy."
---
04 August 2022