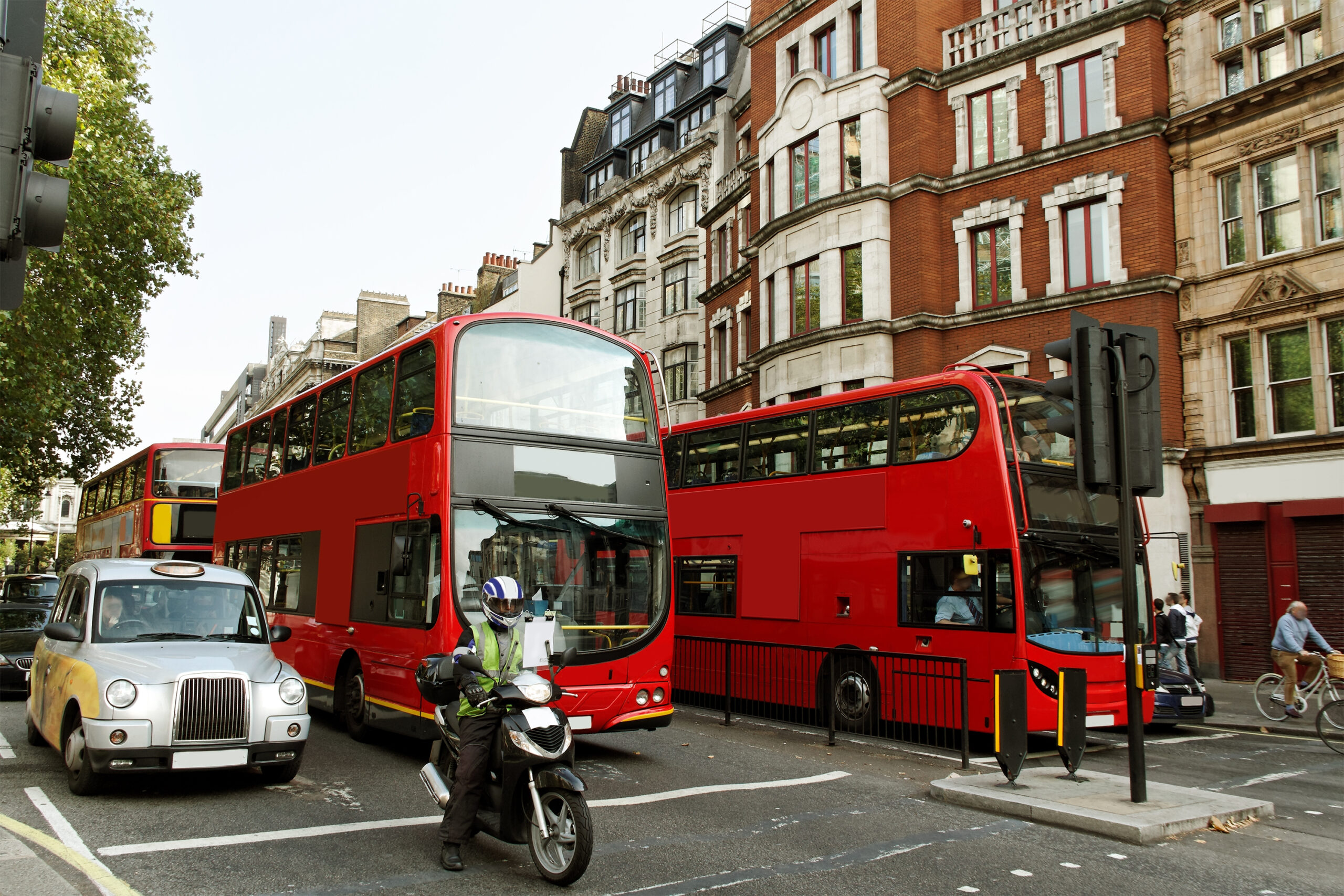 Since August 29, Londoners and visitors to the capital have been getting used to how the Ultra Low Emission Zone (ULEZ) affects them and their vehicles.
The ULEZ has been with us since 2019, but was originally just for central London. Now, as everyone knows, it covers the whole of London – and anyone entering the ULEZ whose vehicle does not meet the emissions standard has to pay £12.50 a day – or if they fail to register, they could be fined up to £160.
This is big news for the biking community as while the Congestion Charge doesn't affect bikers, the ULEZ affects everyone - motorbikes, scooters and mopeds – as it is linked to emissions as part of plans to improve London's air quality.
Good news…
The good news is that most, though not all, bikes meet the emissions standard required. Your bike has to meet Euro 3 emissions – and in general, almost all motorcycles registered after July 2007 will be compliant with this. Cars and vans must meet tougher standards, to reflect the greater damage they do to the air quality.
The Euro 3 standard for petrol engines is
Carbon monoxide (CO): 2.3g/km
Total hydrocarbons (THC): 0.20g/km
Nitrogen oxides (NOx): 0.15g/km
So, if your bike is less than 16 years old, you should be okay. You don't have to register, just keep on riding; the ULEZ cameras will automatically spot that your bike is okay to be in the zone.
And if it's older…
If your bike was built before 2007, or you just wanted to check that it meets the standard, you can find out if your motorcycle is ULEZ compliant by going to the TFL website and inputting your details. Alternatively, check the bike's vehicle registration document (V5C) or contacting the manufacturer for a Certificate of Conformity (CoC).
You can also have your bike tested, but all emissions testing centres must be approved by the government and will charge. There is a list of approved testing sites on the TfL website, at https://tfl.gov.uk/modes/driving/ultra-low-emission-zone/motorcycles-mopeds-and-more
What to do if you think your bike is compliant but can't find the information.
If you have used the government's checking system and have been informed that your motorbike is not ULEZ compliant, but you believe it is, then contact the vehicle's manufacturer.
If you find your vehicle does not meet the standard, you may be eligible for the Transport for London scrappage scheme, and receive financial assistance to scrap your bike and replace it with a newer, cleaner one.
Find out more at: https://tfl.gov.uk/modes/driving/ultra-low-emission-zone/scrappage-schemes/car-and-motorcycle
It will make sense to do so, because failure to comply with the emissions rules will cost you over £4,500 a year!
Finally, if your bike is over 40 years of age, it's exempt, too. We've got to keep those old classics rolling somehow!