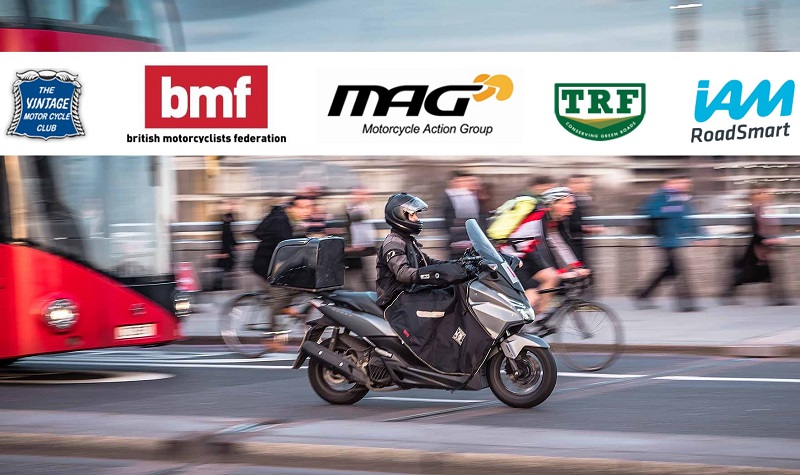 IAM RoadSmart has added its voice to a coalition of organisations who are lobbying the Government to encourage the use of motorcycles in its response to the Covid-19 pandemic.
On 14 May, the coalition – which includes the Motorcycle Action Group (MAG) and the British Motorcyclists Federation (BMF) – submitted a whitepaper to transport secretary Grant Shapps.
The whitepaper calls on the Government to 'fully take the role of motorcycling into account as the UK continues to deal with the Covid-19 crisis and its aftermath'.
It also sets out the case for a Government-supported code of guidance for maintaining social distancing for motorcycling in the present situation.
The whitepaper has now been endorsed by IAM RoadSmart, who says motorcycling offers 'a winning combination' of social distancing and efficient travel.
Neil Greig, policy and research director, said: "IAM RoadSmart strongly supports the key role of motorcycling in helping to get everyone around safely and in kick starting the economy as the Covid19 crisis reduces.  
"It offers a winning combination of instant social distancing and cheap and efficient travel.  
"We can't wait to get back out on the road to deliver our mission to produce safer riders, but for now we have to agree with this report that only essential travel for work or responsible recreation is allowed."
Meanwhile, it has also been backed by Chris Law MP, chair of the All-Party Parliamentary Motorcycling Group.
Chrsi Law said: "I very much welcome this initiative and the partnership between the organisations which created it. 
"Motorcycling does have an enormous role to play in any transport policy if we are to see a long term reduction in congestion and pollution, and the Parliamentary Motorcycle Group has long advocated this. 
"The riders' code announced last week provides invaluable advice to those using motorcycles during the Covid19 crisis, and I urge all motorcyclists to take it into account and ride safe during these extraordinary times. 
"As chair of the APMG I strongly urge ministers and the DfT to fully recognise motorcycles as a transport mode."
---
28 May 2020