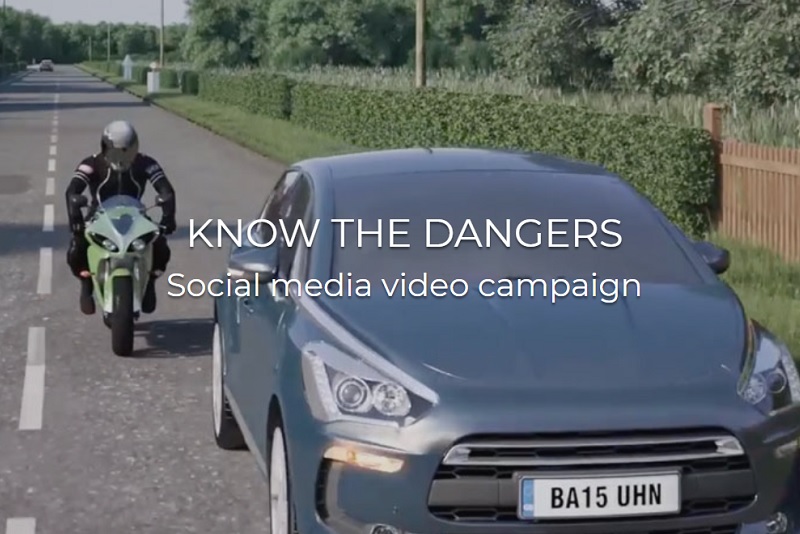 The Shiny Side Up Partnership (SSUP) is relaunching a social media campaign in a bid to highlight the most common causes of collisions involving motorcyclists this summer.
The Know the Dangers campaign comprises seven short films – and one longer film – which cover issues including overtaking and filtering.
The films were initially launched in March, receiving close to 300,000 views on Facebook and Twitter.
As a result of that success, and with more bikers and drivers on the road during the summer months, the SSUP has decided to relaunch the campaign.
The films, produced by Koala TV, deliver important safety messages, applicable to both drivers and riders.
One film a week will be posted on the SSUP's social media channels, starting with 'Sorry Mate I Didn't See You (SMIDSY)' on 5 July. The posts are being boosted by paid advertising, in order to reach as many road users as possible.
Heidy Duffy MBE, SSUP facilitator, said: "We have been blown away with the response from riders, motorcycle trainers, road safety groups and the emergency services, who really liked the Know the Dangers films when launched in March this year.
"Sadly, easing of lockdown has seen an increase in motorcycle crashes of the types shown in the films.
"As a result, the SSUP has decided to push the films out again so that more riders and drivers can take the opportunity to watch them and 'know the dangers' before setting off on a summer journey.
"We want each summer trip to end well for every road user, and hope that by promoting the films again, riders and drivers will watch out for each other on the roads."
Versions of the films without the safety messages have also been produced for educational and training purposes – along with a series of infographics
These can be found, along with all the films, on the Shiny Side Up Partnership website.
---