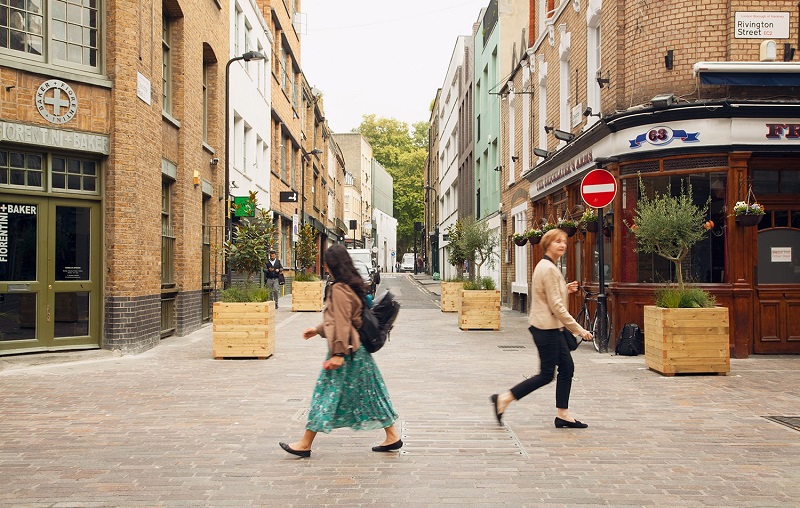 New ultra-low emission streets, which came into effect in Shoreditch earlier this week, will impact motorcycles that fail to meet certain emission standards.
Under the scheme, which came into force on 3 September, vehicles (including motorcycles) that emit more than 75g/km of CO2 are no longer allowed to enter nine streets during the peak commuter periods of 7-10am and 4-7pm, Monday to Friday.
Split into two zones, the restrictions cover Rivington Street, Charlotte Road, Cowper Street, Singer Street, Tabernacle Street, Paul Street, Ravey Street, Willow Street and Blackall Street.
The ultra low emissions streets are being introduced by Hackney and Islington Councils, with funding from the mayor of London's Air Quality Fund, and the Office for Low Emission Vehicles' Go Ultra Low City Scheme.
Cllr Feryal Demirci, deputy mayor of Hackney Council, said: "Failing to act on poor air quality, which causes nearly 10,000 premature deaths across London every year, is not an option, and that's why we're being bolder than ever in our efforts to tackle it.
"We're thrilled to be launching our ultra low emissions streets – the first of their kind in the UK – which will reclaim the streets from polluting petrol and diesel vehicles, and improve the area for thousands of people every day."
The first part of London's ultra-low emissions zone (ULEZ) will become operational in April 2019, while the second comes into effect in October 2021 and covers Greater London up to the North Circular and South Circular roads.
Under the ULEZ, riders whose bikes fail to meet certain emission standards face paying an extra £12.50 per day.
---
06 September 2018