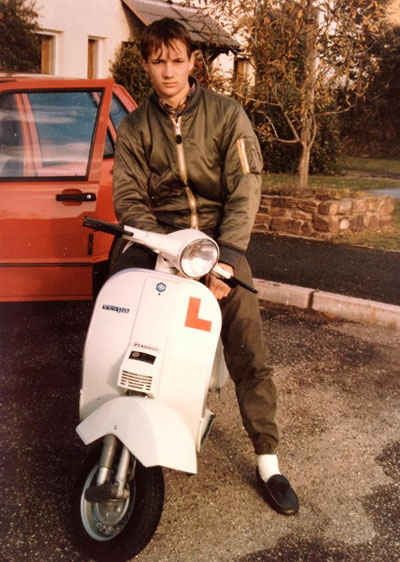 As a regular on the national scooter rally scene in the heyday of the 1980s, it's interesting to make a comparison between what we used to wear on the ridiculously long journeys we used to make on our scooters, and how safety clothing is perceived now.
I mean, how many people would consider using a black bin bag as a waterproof clothing?
Yes, that did use to happen!
Scooterboys evolved out of the late seventies/early 80's mod/skinhead revival and the early 80's Mod gear was still the main style for scooter riders. But somewhere around 1982/83 the style of clothing changed from smart mod to a more practical dress sense.
Parkas and sta-press and desert boots were replaced by MA1 flight jackets and Italian combats trousers with Dr Marten boots or shoes with deck shoes or moccasins for a more relaxed look!
Haircuts went from floppy mod cuts to flat-tops or crops and the music tastes evolved as well, Northern Soul was still very popular but phsycobilly, ska and post-punk was also on the menu.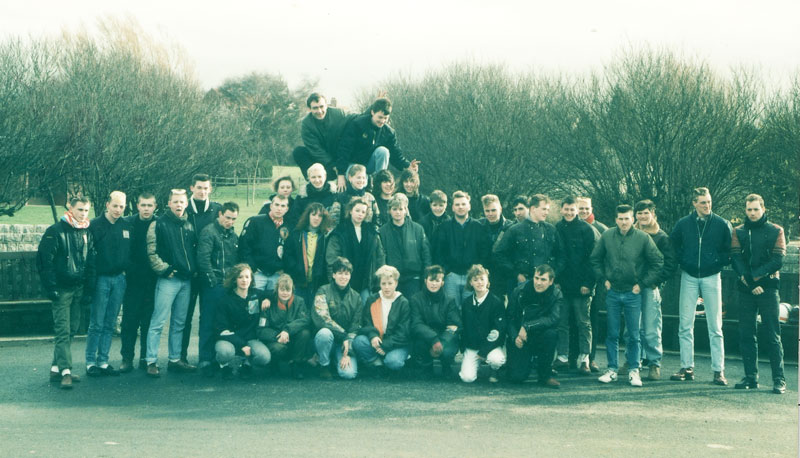 How is all this relevant to rider safety?
Well the style went hand in hand with your Vespa or Lambretta – but would your Italian lightweight combats and MA1 save you in an accident? Not really, no. However, we were young and nothing was going to happen to us anyway - and if it did we'd all have a good laugh at somebody's tarmac burned backside (as long as it wasn't yours!).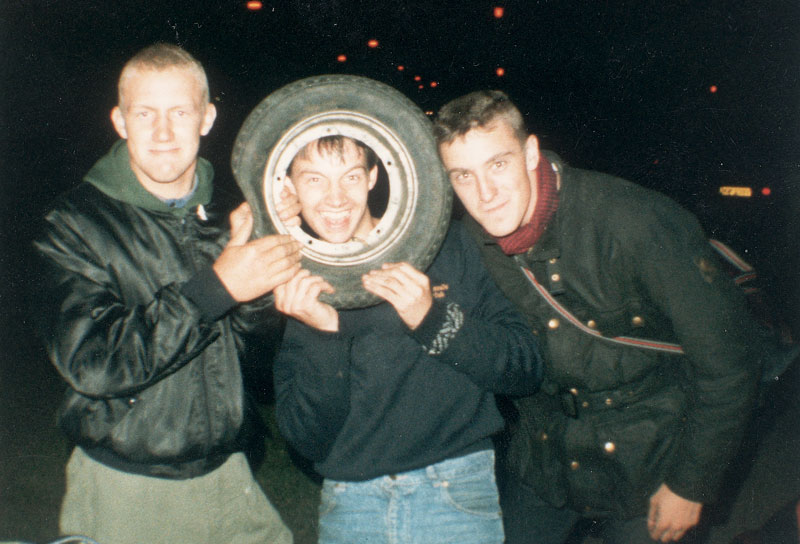 And remember, we weren't just popping down town to the Wimpy for a burger, some of the journeys we did to UK wide rallies in the 80's were 3-400 miles each way, sometimes done overnight - no hi-viz tabbards were worn, we had no mobile phones or Sat navs to guide us either!
The one big safety benefit of the death of the Mod was the open face helmet, with scooterboys adopting the full-face helmet (the open face was passé by 1985).
By the end of the decade we'd started to wise up a bit and Belstaff wax jackets became popular as we were fed up of getting soaked, and they had the safety benefit of being of sturdy construction!
So today when you get on your scooter or motorbike in your Kevlar gear and armour and your hi-viz vest have a little think about the pioneers of long-distance scootering - heading up the M6 in the dark in our flight jackets and combats - and think how far rider safety gear has come.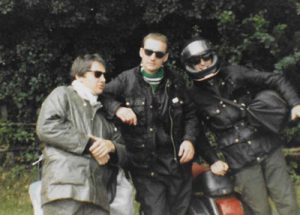 And to finish, make sure you make full use of the products available these days and think how lucky and wiser we are now!
Check out or guide to rider gear here and the 2WL blog on protective clothing.
And don't forget to enter our competition to win up to £200 to spend on upgrading your gear for the autumn!
And if you are looking for advice on a 'retro scooter' check out our handy guide!