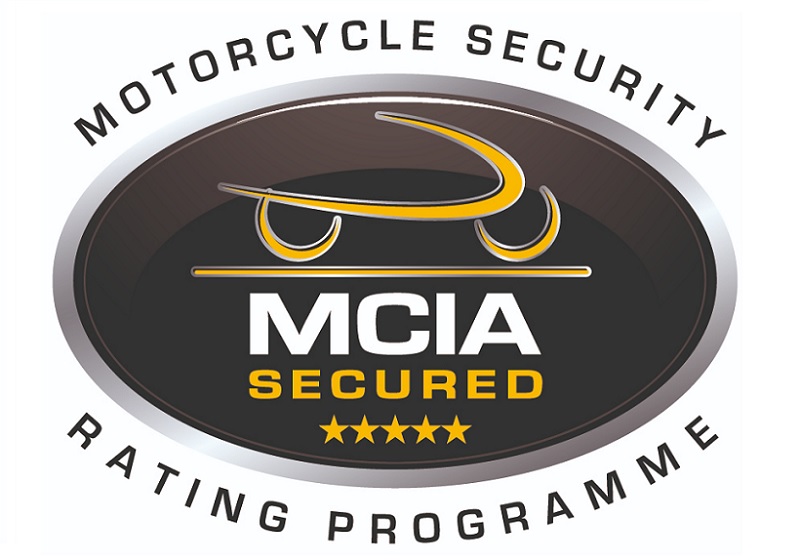 A new initiative has been launched to recognise and highlight manufacturers who fit or supply anti-theft devices as standard on new motorcycles and scooters.
The Motorcycle Industry Association's (MCIA) motorcycle & scooter anti-theft security rating programme has been developed in response to the rise in motorcycle and scooter theft and the significant increase in scooters being used to commit other crimes, which has been a particular problem in London.
The new rating scheme, 'MCIA Secured', will score each model from all participating manufacturers against the programme criteria and award a star for each layer of security fitted as standard, to a maximum of five stars.
This will include the following device categories:

Steering lock

Immobiliser

Alarm

Tracking device

MASTER Security System



Figures published by the Met Police in March show that in 2017, more than 14,000 stolen PTWs were involved in nearly 23,500 crimes, including robberies, burglaries and theft-snatches.
Tony Campbell, MCIA CEO, said: "The market has suffered damage especially in London, many riders have chosen to give up on using a motorcycle or scooter due to repeated theft.
"MCIA Secured will recognise the efforts manufacturers have made up until now but also encourage the inclusion and further development of new technologies as they come available."  
Victoria Atkins, minister for crime, safeguarding and vulnerability, said: "I welcome the MCIA Secured programme, which demonstrates that our industry partners are playing their part in tackling crimes involving motorcycles, mopeds and scooters.
"The Home Office recognises that this is a complex issue with no one quick fix, which is why last September we brought together government departments, the police, industry and civil partners to work together to develop a plan to prevent these crimes and keep the public safe.
"I would urge everyone buying a motorcycle, moped or scooter to consult MCIA Secured programme when purchasing their vehicles."
---
16 July 2018