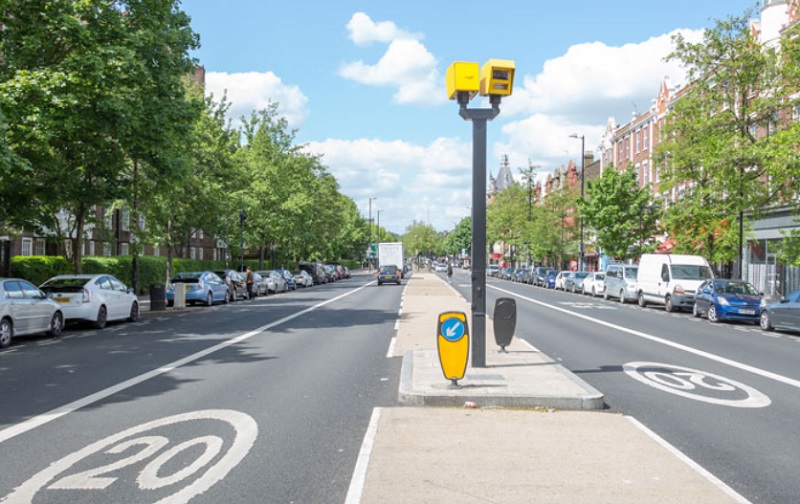 Riders travelling through central London will have to adhere to 20mph speed limits from next year, it has been confirmed.
The proposals were first mooted earlier this year, when TfL said lower speeds are vital to improving the safety of London's motorcyclists.
Following a public consultation, TfL has announced it will press ahead with the new 20mph limits – which will come into effect from early 2020.
Sadiq Khan, mayor of London, said: "Every single death on London's streets is one too many, so I'm really pleased that Londoners have backed our plans to introduce a 20mph speed limit on TfL roads.
"By also bringing forward plans to lower speed limits in other parts of London, we will help protect more people walking and cycling across our city."
Which roads will become 20mph?
The 20mph limits will initially cover all TfL roads in the Congestion Charge Zone (CCZ) including Millbank, Albert Embankment, Victoria Embankment and Borough High Street – as well as Aldgate Gyratory, which is on the boundary of the CCZ, rather than within it.
TfL says the new limits will mirror those already in place on the majority of borough roads in the central London area.
Following the consultation outcome, it is also accelerating proposals to bring safer speeds to some of the 'most high-risk areas' in outer London.
Figures from 2016, 2017 and 2018 (provisional) suggest 128 people were killed in speed-related collisions on London's streets.
TfL says cutting speeds from 30mph to 20mph significantly reduces the likelihood and severities of these collisions.
---
12 September 2019