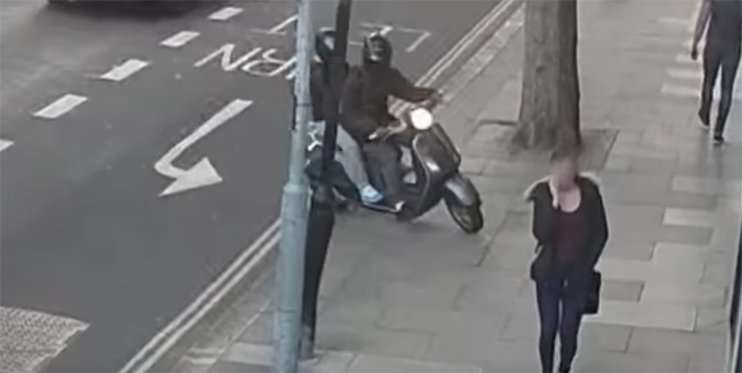 The number of offences carried out by criminals using mopeds in London was 30 times higher in 2017 than five years previously.
Data obtained by the BBC shows there were more than 23,000 moped-enabled offences in 2017 – compared to just 827 in 2012. More than 40% of these offences happened in just two boroughs – Camden and Islington.

Moped-enabled crime is a term used to describe offences carried out by people on mopeds or scooters, including drive-by thefts of pedestrians' phones and bags.
The BBC has created a new tool, allowing London residents to see how bad the issue is in their area.
According to BBC News, the top five worst neighbourhoods are:
The worst five tourist areas are:
Det Supt Caroline Haines, who leads the operation tackling moped crime in Camden and Islington, told BBC News her team has a hand on the issue and that new tactics, first employed in January, are starting to produce results.
Those tactics include training more officers in the pursuit of offenders on mopeds, using remote-controlled spikes to puncture the tyres of suspects' bikes, and educating members of the public to be more aware of their surroundings.
DS Haines said hotspots tend to occur around transport hubs, where commuters and tourists alike are often distracted as they check their mobile phones or look up directions.
Dr Simon Harding, a criminology expert from the University of West London, told BBC News the surge was partly due to criminal gangs using changes in public behaviour to their advantage.
The high cost of car insurance and the proliferation of food or goods delivery services such as Deliveroo means there are more mopeds on the streets than there used to be, he said.
Stealing a moped is simple, as is plucking an expensive device out of a distracted person's hands, he added.
---
23 May 2018