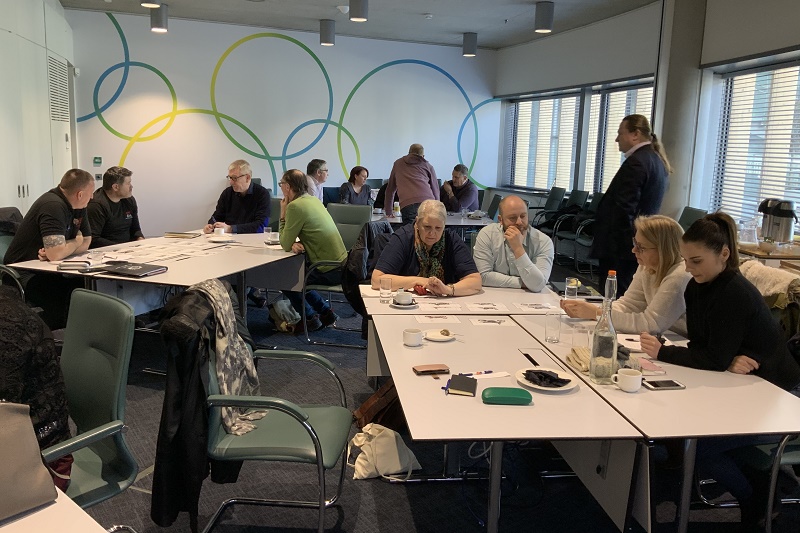 London boroughs should work together to provide consistent messaging and share best practice in order to improve the safety of motorcyclists.
That was the message given to delegates at a recent one-day conference, organised by the London Road Safety Council, to examine the varying nature of powered two wheeler (PTW) issues across the Capital.
The conference, which was facilitated by Saul Jeavons and Paddy Tyson from the Transafe Network, took place at the Brent Civic Centre on 30 January.
It also set out to help delegates understand different demographics of motorcyclists and how to successfully engage with them.
While PTWs offer low cost mobility and can play an important role in reducing congestion and improving air quality, riders are significantly over-represented in casualty statistics.
The conference looked at motorcycle casualties in London, highlighting the trends over the past 10 years – including an increase in casualties among riders of smaller bikes (up to 125cc).
Delegates were encouraged to make the most of the data and tools available to them and were given a demonstration of MAST online – which provides detailed insight into the 'who, what, where, when and how' of crashes.
Delegates were also shown the results of a study, carried out by Road Safety Analysis, which looked at the safety of riders of motorcycles up to 125cc in five London boroughs – Camden, Hackney, Lambeth, Lewisham and Newham.
The study showed that all five London boroughs have issues with motorcycle collisions at T-junctions – and motorcyclists being involved in collisions when another vehicle is turning right into or out of a junction.
However, despite these similarities, delegates were reminded that 'one size doesn't fit all' – and that each borough faces different issues when it comes to motorcycle safety.
Boroughs were encouraged to work with their neighbours and TfL, to identify others with similar issues – and then share best practice and provide consistent messaging.
---
4 February 2019