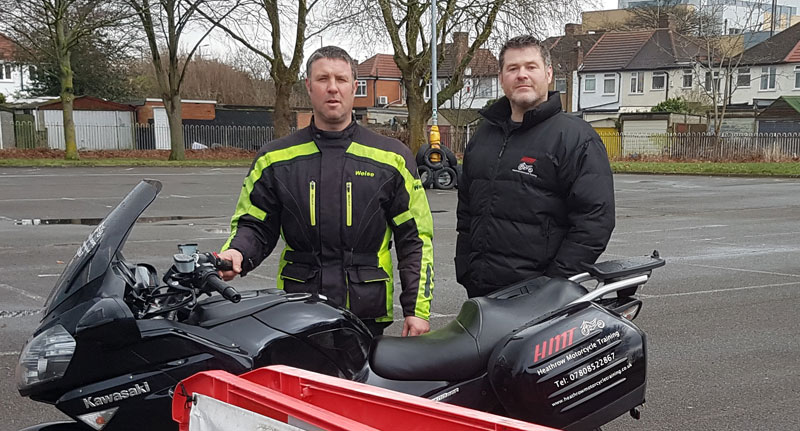 A new blog on the 2Wheels London website tells riders 'everything they need to know' about motorcycle safety clothing.
The blog – written by road safety conscious instructors Graham Gardner and Mark Baker, from Heathrow Motorcycle Training – gives the low down on what riders have to do (and what they should do) with regard to motorcycle clothing.
The blog covers safety helmets and in particular the Government's SHARP helmet safety scheme, which provides advice on how to select a helmet that fits correctly, along with information about the safety of helmets.
The pair explain that while wearing an approved helmet is the only legal requirement to ride a motorcycle on the road, it is also 'strongly advisable to wear protective clothing that is fit for your individual needs and budgetary constraints'.
With regard to hi-viz, their advice is to 'be seen, stay away from all black clothing, look for reflective material on garments – and keep your clothing clean'.
Click here to read the full blog.
This is the second blog posted on the 2Wheels London website – the first comprises a rough guide to retro scooters.
---
13 March 2018