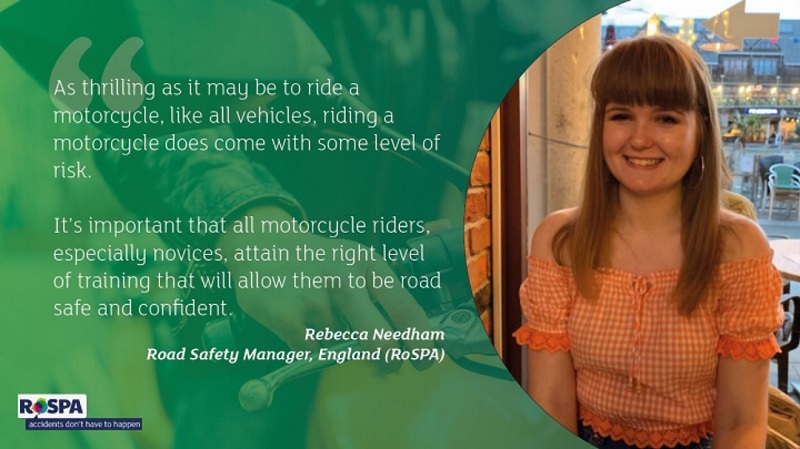 RoSPA is urging motorcyclists to sign up for advanced rider training in a bid to combat the rise in fatalities seen in recent years.
Government statistics show the number of deaths from motorcycle collisions rose by more than 8% between 2016 and 2020.
In an effort to counter this, RoSPA has launched a new Motorcycle Advice and Training webpage, which includes a look into the most common causes of crashes, as well as advice on how to avoid these incidents.
It says frequent causes of collisions involving motorcycles include a failure to negotiate bends effectively – especially on country roads; collisions at junctions or when overtaking other vehicles; and a rider losing control of their motorcycle.
RoSPA is also encouraging motorcyclists to further improve their knowledge and understanding by taking part in an advanced training course in order to reduce deaths and injuries on the road.
Rebecca Needham, RoSPA's road safety manager for England, said: "As thrilling as it may be to ride a motorcycle, like all vehicles, riding a motorcycle does come with some level of risk.
"It's important that all motorcycle riders, especially novices, attain the right level of training that will allow them to be road safe and confident."
---
11 May 2022