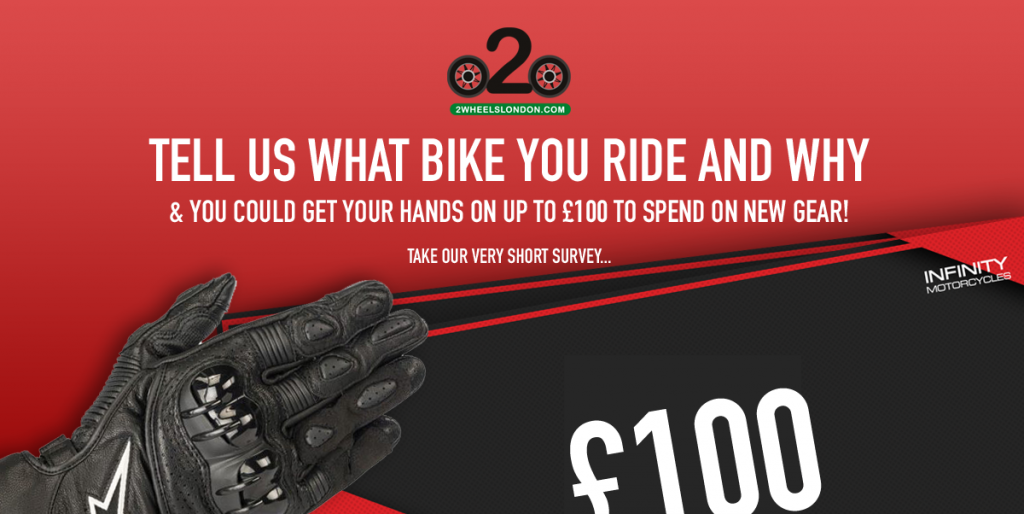 Riders across London have the chance to win a share of £200 of motorcycle vouchers by answering two simple questions about their riding habits.
The 2Wheels London autumn competition asks riders 'what type of bike or scooter do you ride?' – followed by the reason for use.
Both questions are multiple choice.
The competition is the latest in a series designed to help 2Wheels London build a picture of motorcycling in the Capital.
The summer competition asked riders 'what would be your safety tip for riding a motorbike or scooter in London?' – with the majority choosing 'wear protective clothing in all weather'.
Everyone who enters will qualify for a prize draw to win up to £100 in vouchers for Infinity Motorcycles. Three London-based winners will be picked from random, with each receiving a voucher to the value of either £100, £75 or £25.
The competition closes on 30 November and the winners will be announced at the start of December.
Liz Brooker MBE, chair of 2Wheels London, said: "We're hoping to engage with more of the Capital's riders through this competition, and are looking forward to finding out more about their riding habits."
---
08 October 2018